BURGUNDY'S DOP CÔTES DU COUCHOIS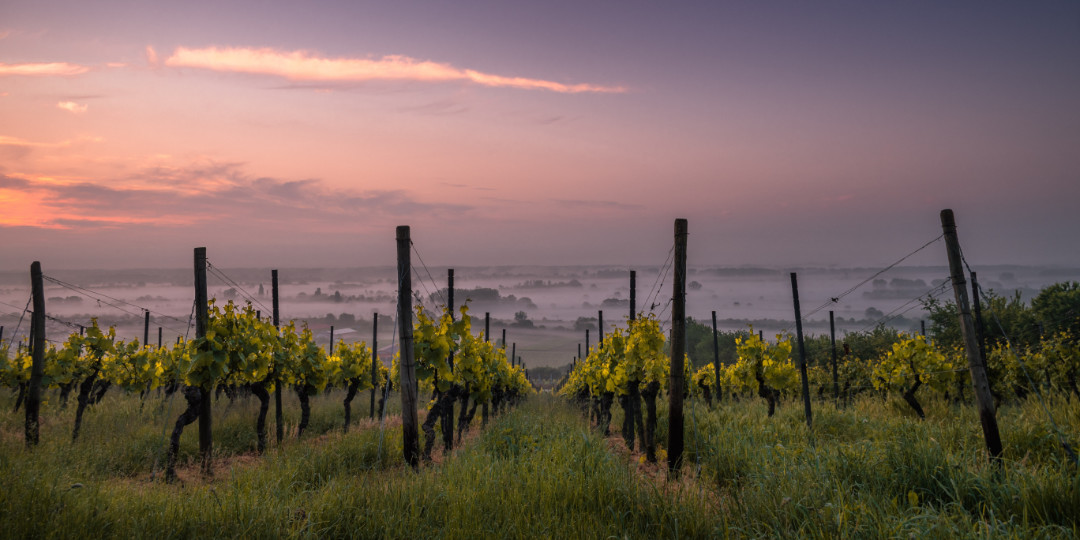 A rich soil
With more than 3,500 domains, wine is undoubtedly Burgundy's most famous ambassador, this "Land of itinerancy", a high place of France's cultural heritage. The terroirs of this more than 2000 year-old historical region, its mysterious alchemy between soil, exposure, relief and climate, have been producing wine from four grape varieties, two of which are considered noble: Pinot Noir and Chardonnay.
Pinot Noir is a grape variety of great red wines, delicate, which produces a large number of fruits and of which the young aromas mature into an intense note. As for Chardonnay, a great white wine grape variety, it produces rich, structured, long-lasting wines with floral and fruity aromas, maturing towards mushroom, grilled hazelnut and dried fruit aromas.
The vineyards of Couchois are spread over six towns: Couches, Dracy-les-Couches, Saint-Maurice-les-Couches, Saint-Sernin du Plain, Saint-Jean de Trezy and Saint-Pierre de Varenne for a land surface of about 250 hectars.
To the south of the Maranges and Hautes-Côtes de Beaune, Couchois has seen its character recognised within the Burgundy Appellation d'Origine Contrôlée (protected designation of origin) since year 2000, which ensures not only the origin, but also the reflection of a strong link between the wine and its terroir. Our wines take their uniqueness, quality and typicity from their geographical origin and from the particular wine making methods used by each of the Couchois winegrowers.
In Burgundy, the idea of terroir brings together both environmental factors such as the nature of the soil and climatological conditions and human influences, the contribution of the man labor being a defining factor for the making of the wine. More specifically, Burgundy Côtes du Couchois is a ruby-coloured, slightly purple wine. Its fragrance suggests aromas of small red and black fruits, which then reveal themselves into forest essences. As a gourmet wine, a little rough in its early age, it will reveal itself to be an excellent long-lasting and elegant wine, which will be best appreciated after 2 or 3 years.
An outstanding wine
It is from this multicoloured soil - versicoloured, named after the clays that compose it - that our wines take all their character and their differences, since the Antiquity.
Our unique terroir has long remained in the shadow of its neighbours, which include some of the most attractive appellations in Burgundy - from Maranges, Mercurey or Meursault, to Santenay, Givry and other Chassagnes. However, in 2000, we took a first step into the light by being awarded to our Pinots Noirs our first AOC (protected designation of origin), the result of a long effort towards obtaining the recognition of our Pinots Noirs' typicality. Together with a handful of passionate winegrowers and traders, we then gathered together within the Union des producteurs et négociants de l'AOC Côtes du Couchois - Union of Winemakers and Traders of PDO Côtes du Couchois - (UPNCC), fully committed to promoting the treasure hidden in our lands and to obtain a 2nd AOC, this time for our whites.
If we remain persistent in our commitment, it is because we are firmly convinced that the wines of the Côtes du Couchois have every reason to be appreciated! Subtle in the beginning, but not snobbish for a penny, our reds and whites reveal themselves after a few seconds in all their fruity and floral personality, delicate and generous at the same time. Surprisingly reliable values, with an unbeatable quality-price ratio.
Today, our thousand-year-old terroir shows off all its colours and shares them: from red to white, our wines are just waiting for you!